Sashas Mobile Magic Shine Ocean City Automobile Detailing and Cleaning
Welcome to Sashas Magic Shine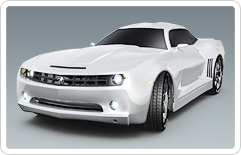 Let Sashas Mobile Magic Shine get that Brand New Shine back to your Automobile!!!
Sasha's Mobile Magic Shine is a full service mobile detailing business that brings high quality car care to you! We have over 6 years of experience making vehicles of all kinds look great. We also offer competitive pricing with lower prices than many of the stationary detailing locations. We offer service on all kinds of vehicles, from cars, trucks and motorcycles to RVs, limos, buses and even boats. 

Tweet
Latest: Steam Cleaning Now
Jan 21, 2014

Sashas Magic Shine now offers Professional Steam Cleaning at affordable Prices!